Meet Akeem Lloyd of A Leadership Journey in Providence
01/25/2019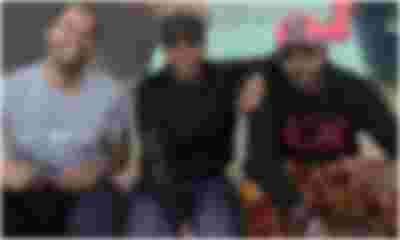 Boston Voyager -- Today we'd like to introduce you to Akeem Lloyd.
Akeem, can you briefly walk us through your story – how you started and how you got to where you are today.
I was born Brooklyn, NY, where I lived in the Flatbush apartments until the age of three. I don't remember much of that life. At the age of three, my grandmother on my dad's side came to get me, I was moving to Atlantic City, NJ. Atlantic City is home for me. My mom, mom's mom, my older brother, and other family members stayed in New York. The middle brother and I were now being raised by our grandparents in Atlantic City.
I believe my grandparents tried to give me everything that they could with everything that they had, they loved me, I know this for sure, but the one thing that was missing, was the social and emotional support that they could not provide. I grew up in a silent household. In my household, we didn't talk about our emotions, our feelings, no one said I love you and I never received a hug. I didn't know the importance of it then, but I understand it now.
Growing up without the kind of social and emotional support I needed during my childhood development has had a major impact on my ability to cope with the world around me, both positively and negatively. I grew up with... Click here to read the full article.